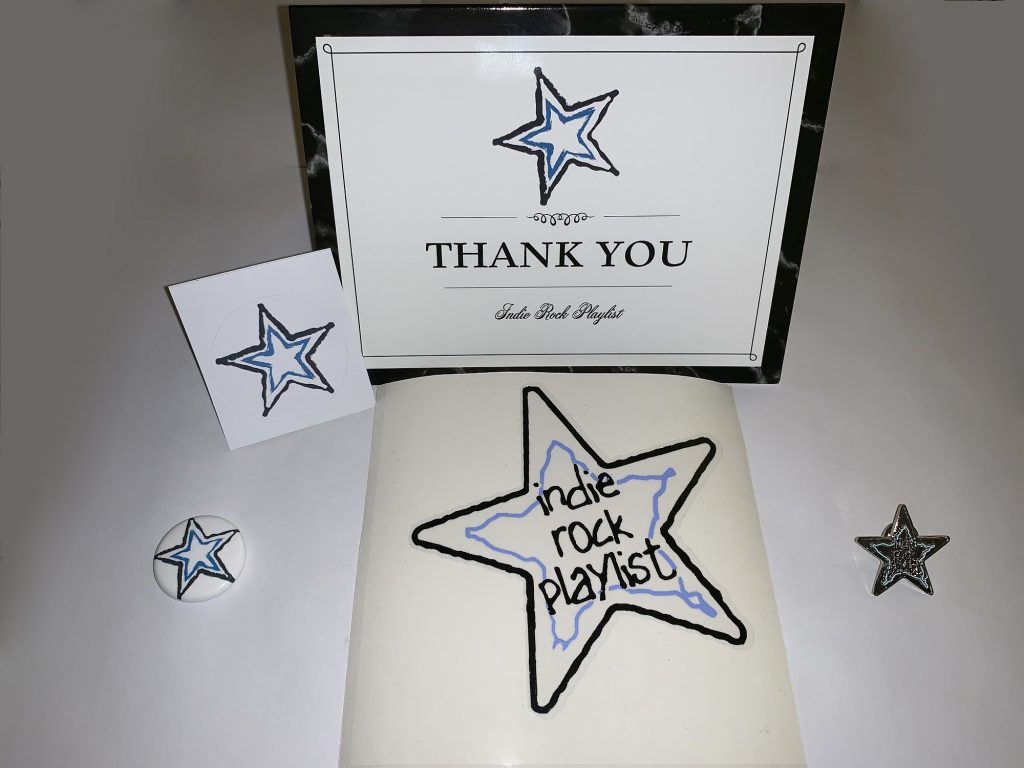 We're now at 3/4 of our goal.
Thanks again to everyone who has donated so far! We're very grateful for the help.
We have just 2 months remaining, donations will be closed by January 1st.
Help keep IRP around, and get some limited edition IRP paraphernalia – while supplies last.
Donors(PayPal included) have been added under the Supporters tab. If you've donated and want to make a change to your name or comment – email us: Sendusyourcd@gmail.com
Names will be finalized and included in the NFO by the release of the next playlist. We will remove your name to either one upon request.
As for the new addition, an IRP band has offered to add the names of the $100 donors to the next (IRP) Intro. Optionally, we'll use an alias of your choosing if you prefer to not have your full name in a song 🙂
$20
– IRP Pin or Button or (original)IRP Sticker
$40
– Choose 2 from Pin/Button/IRP Sticker
$60
– IRP Pin, Button, and (original)IRP Sticker
$100 – IRP Pin, Button, (original)IRP Sticker, a chance to win the last IRP shirt(Large M), and personally thanked in the next IRP Intro song. Guaranteed first access to rewards.
Here's our current supply of rewards:
Top donors($100+) will be given first access to the rewards we're offering, after that it's first come first serve.
Original Clear BG IRP Stickers: 13
Original White BG IRP Stickers: 35
Small 'new star' IRP Stickers: 96
Check GoFundMe for updated statistics on reward availability.
As of this post, PayPal donations of $10 or more: 8
PayPal: Criznittle@juno.com
Note: Disregard the change in beneficiary to the GoFundMe campaign, all funds will still go directly to IRP Aid.
We needed to quickly change to an accepted bank or they'd no longer accept donations. Nothing has changed on the donor end.