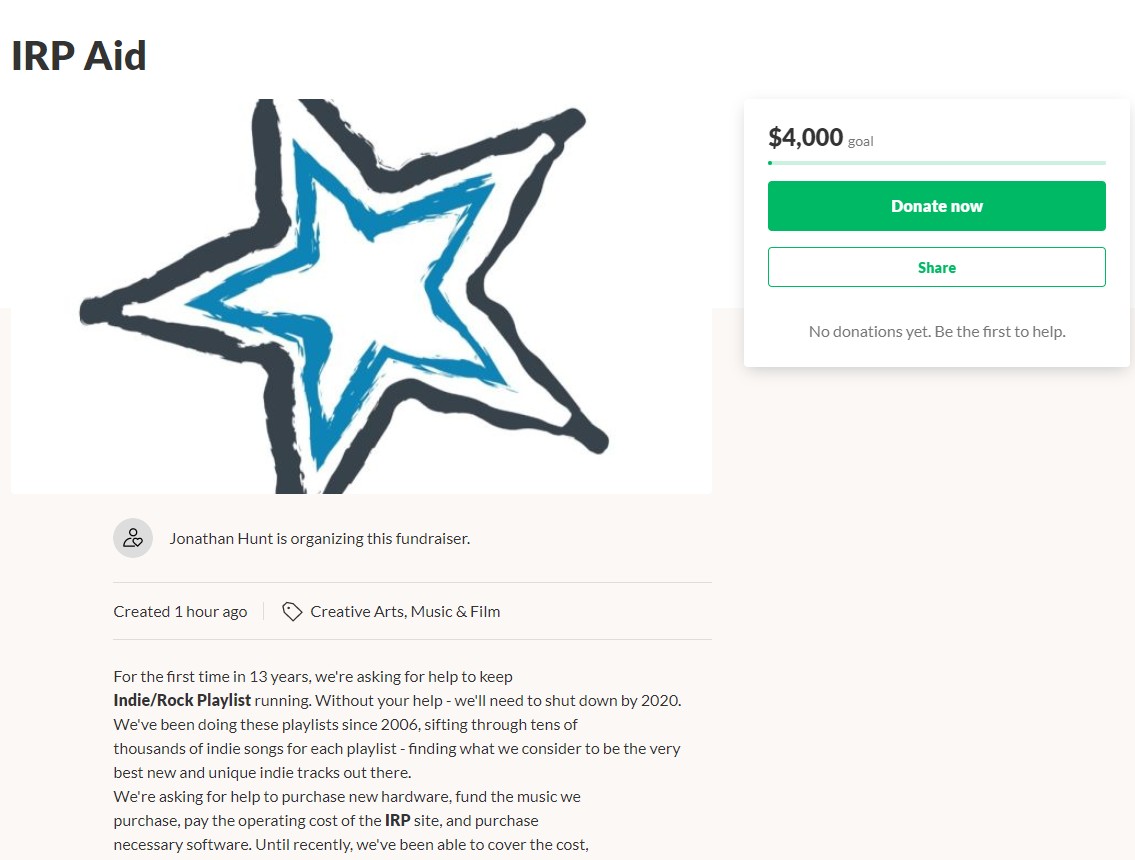 For the first time in 13 years, we're asking for help to keep
Indie/Rock Playlist running. Without your help – we'll need to shut down by 2020.
We've been doing these playlists since 2006, sifting through tens of
thousands of indie songs for each playlist – finding what we consider to be the very best new and unique indie tracks out there.
We're asking for help to purchase new hardware, fund the music we
purchase, pay the operating cost of the IRP site, and purchase
necessary software. Until recently, we've been able to cover the cost, but now we need a little help!
What will donating get you? For donations of $20 or more, we're offering to send out limited edition metallic IRP pins and IRP buttons (while supplies last)
Optionally, everyone that donates will be memorialized as supporters in every NFO file(the information file in every IRP folder), and on the IRP site .
Reaching our goal won't just keep IRP alive, but we'll be able to get
more playlists out each year – including special editions like the
covers, christmas/holiday, and Best of playlists.
We'll also bring back every playlist since May 2006 – each one will be made available again.
https://www.gofundme.com/f/irp-aid
If PayPal is your only option, you can donate directly and still receive a pin/button and be listed as a supporter – PayPal to: criznittle@juno.com